Modern and reliable solutions
Since our foundation, we have always put quality and reliability in first place when it comes to our main focus while developing our systems.
Our industrial automation systems and our LED illumination solutions have been chosen by multiple Italian brands for their factories, thanks to our products' solidity and technology.
We develop industrial automation systems for:
agri-food industry
pharmaceutical industry
mechanical engineering industry
We offer quality, solidity, reliability thanks to modern technological solutions.
Some of our systems have been active without any faults for more than 20 years.
industrial automation systems
LED illumination systems
robotics
IoT control systems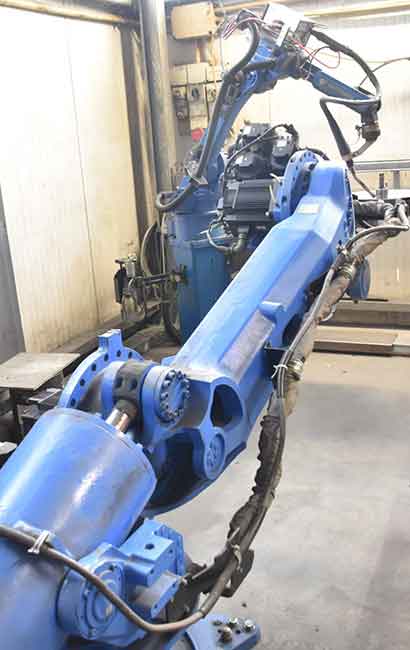 Thanks to 20 years of experience, our experts can help you to optimize your factory's productivity with custom reliable systems which can be adapted to satisfy every need.
From agri-food to mechanical engineering, we have developed and installed multiple solutions across the whole national territory.
We develop and build robotic solutions with applications to industrial automation.
We also build robotic solutions for demo projects and exhibition stands – one of our projects was a robotic demo project for the MCE Exhibition in Milan.
We provide professional LED illumination systems, which can also have linked IoT control systems, if requested.
Light System 4.0 is our illumination control system based on network systems which manage how the illumination works.
One of our most important projects is the one we worked on at Venice for the Fondaco dei Tedeschi palace.
The Internet of Things (IoT) refers to a system of interrelated, internet-connected objects that are able to collect and transfer data over a wireless network without human intervention.
Thanks to our experts, we are able to develop and build control systems ready to be used for IoT-based products.
One of our most interesting projects related to IoT has to be our project for EICMA, where we developed some augmented reality helmet prototypes which are now used by Dainese in their stores.
Do you have a project you are thinking about?
We can help you! Our team can offer planning, development, production and technical support for industrial automation and illumination systems.